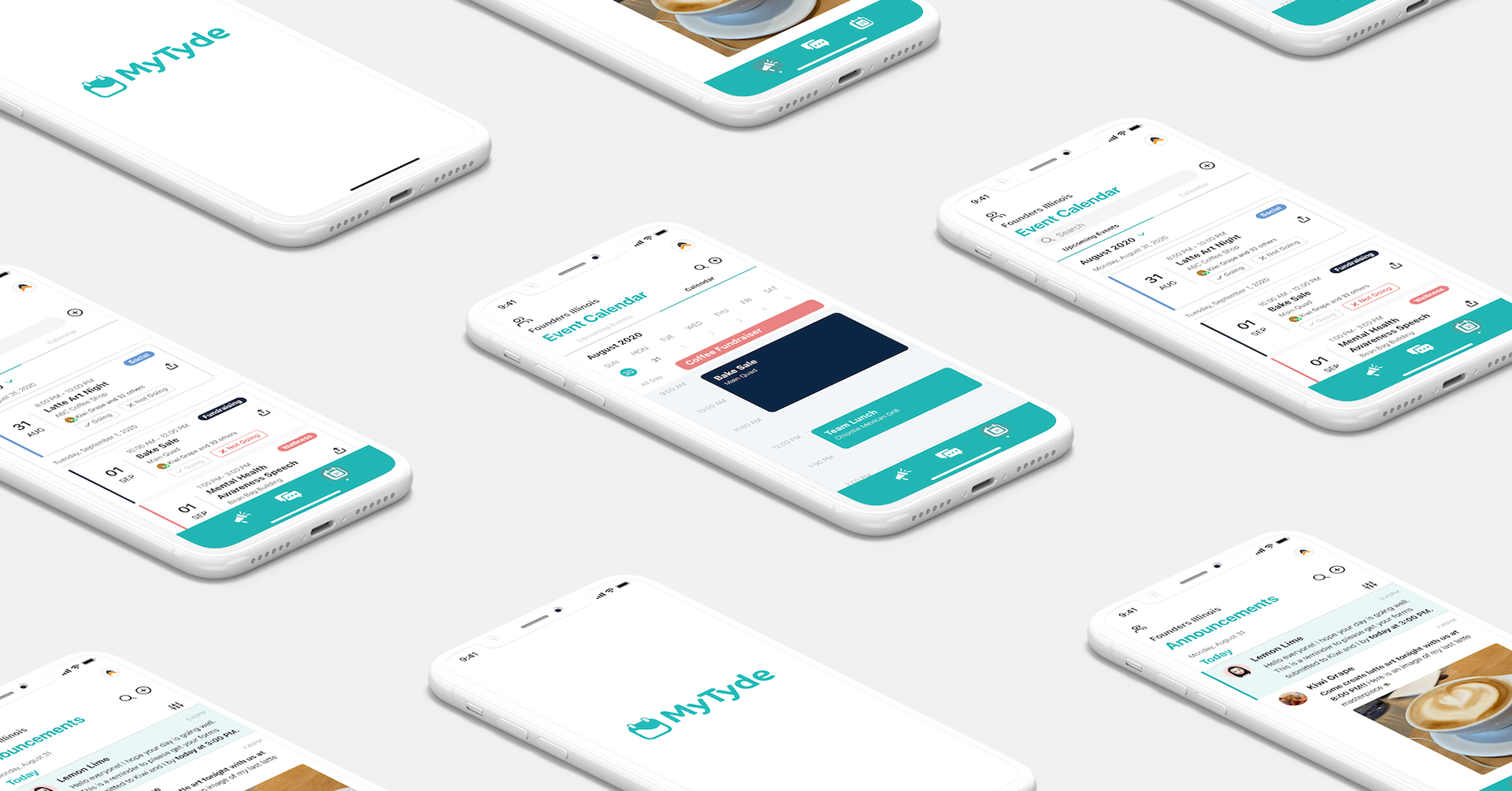 MyTyde
is a social calendar application created by a small remote volunteer start-up. It started as an application where users search and add events that organizers post to the public. Due to COVID-19, MyTyde changed to focus on helping organizers better interact and engage with members in their groups through events and announcements.
I joined the 3-person design team as a Product Designer in July 2020, and since then I have been able to:
1. Help MyTyde adapt their application approach to COVID-19
2. Completely redesign the main aesthetics of the mobile application
3. Revamp the design system
4. Design/develop a number of new features
Shown below are a few examples of the app redesign as well as new features that i added!
The Event Calendar is one of the main pillars of the application. This feature allows users to view and interact with the events that organizers create. Users are able to view a full calendar as well as a list of upcoming events within their organizations.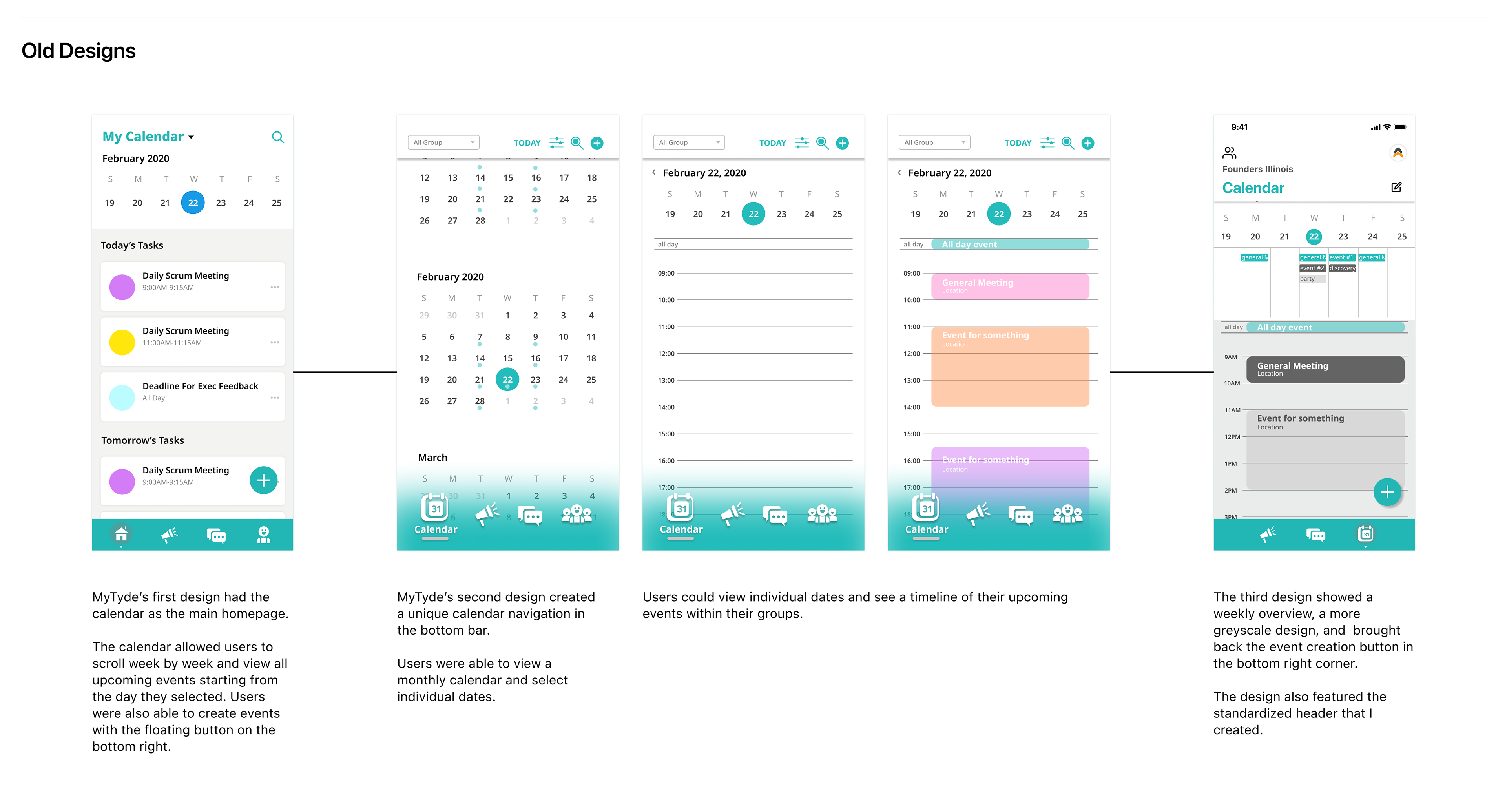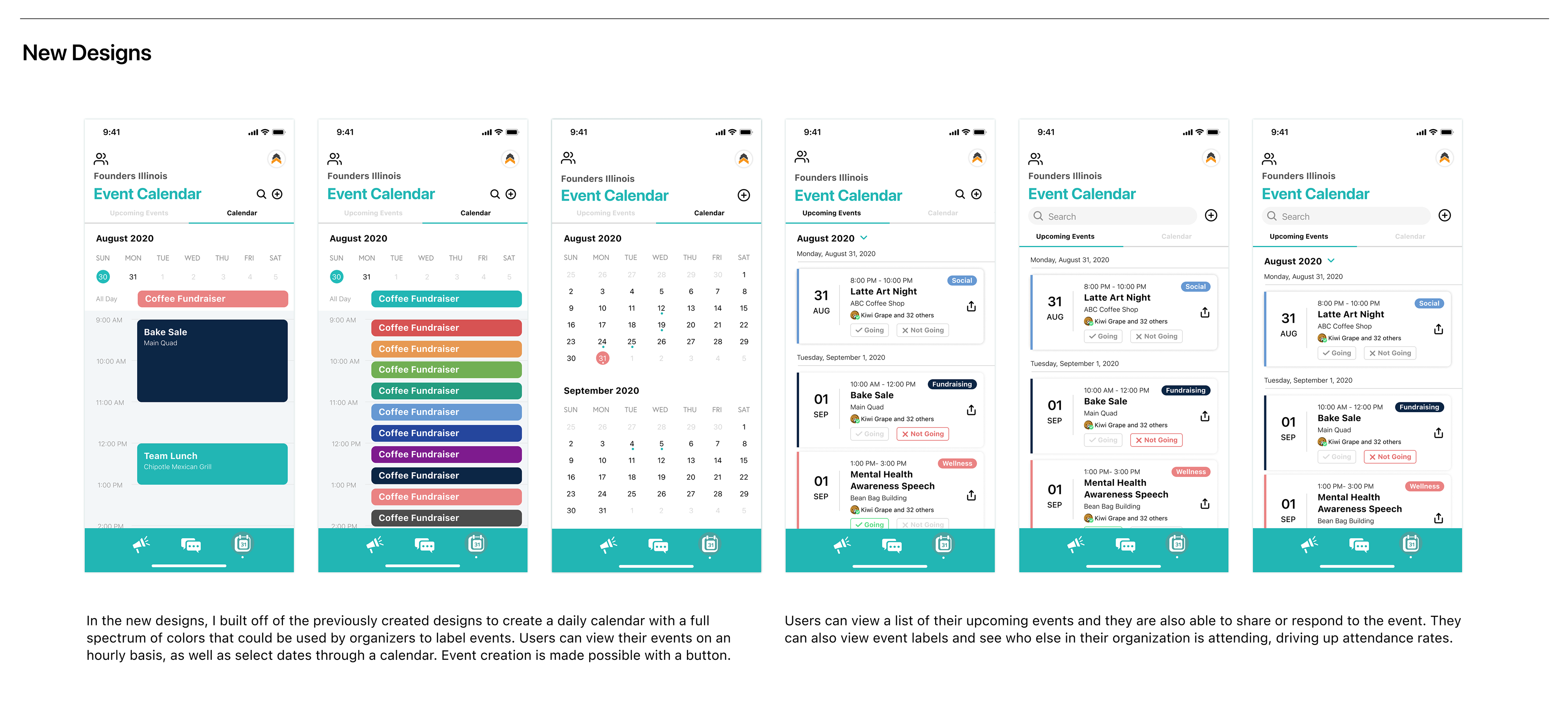 The Announcement page is another main feature. Users are able to view and react to announcements that administrators post. Administrators can create new announcements, pin announcements, share events, and create polls.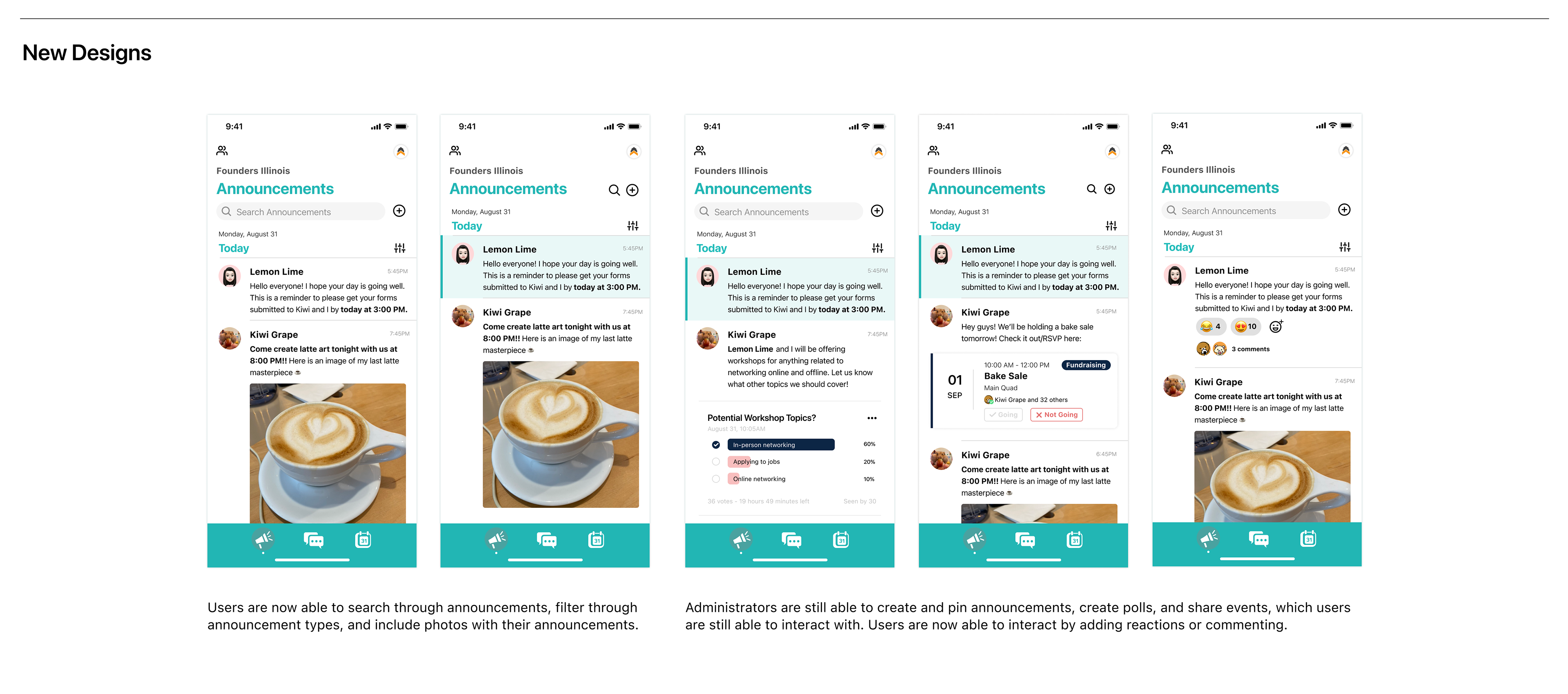 The application had a sidebar system that we divided into two. One focused on actions that users can take within groups, and the other focused on actions that the user can take outside of their groups.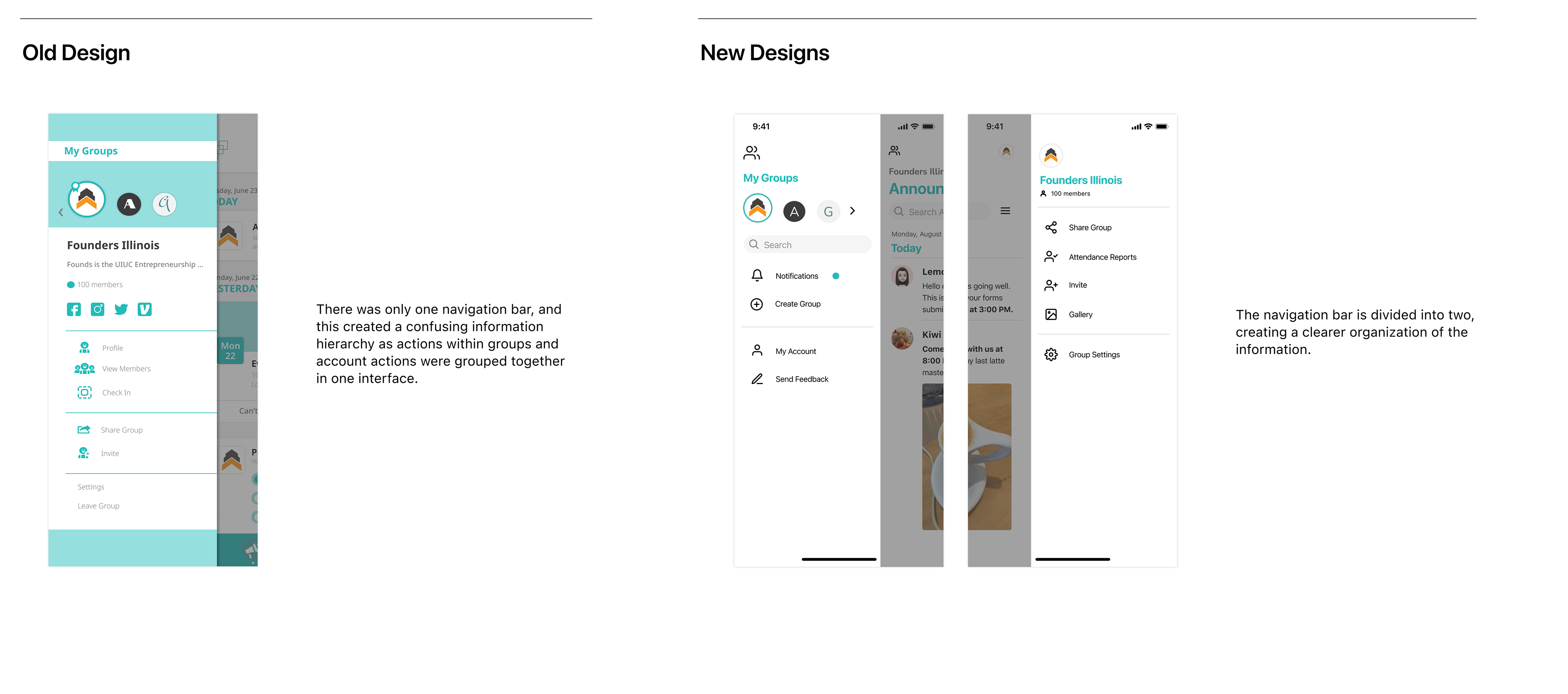 In a new feature that I developed with the product lead, users could categorize their events with labels which are reflected on the calendar views.